"Claudia is trained in architecture so she looks at the whole structure and what it suggests in terms of the division of space and what you can do that's going to look not forced, but rather, organic."
– Charlie Ryan, Co-owner of Brooklyn Bowl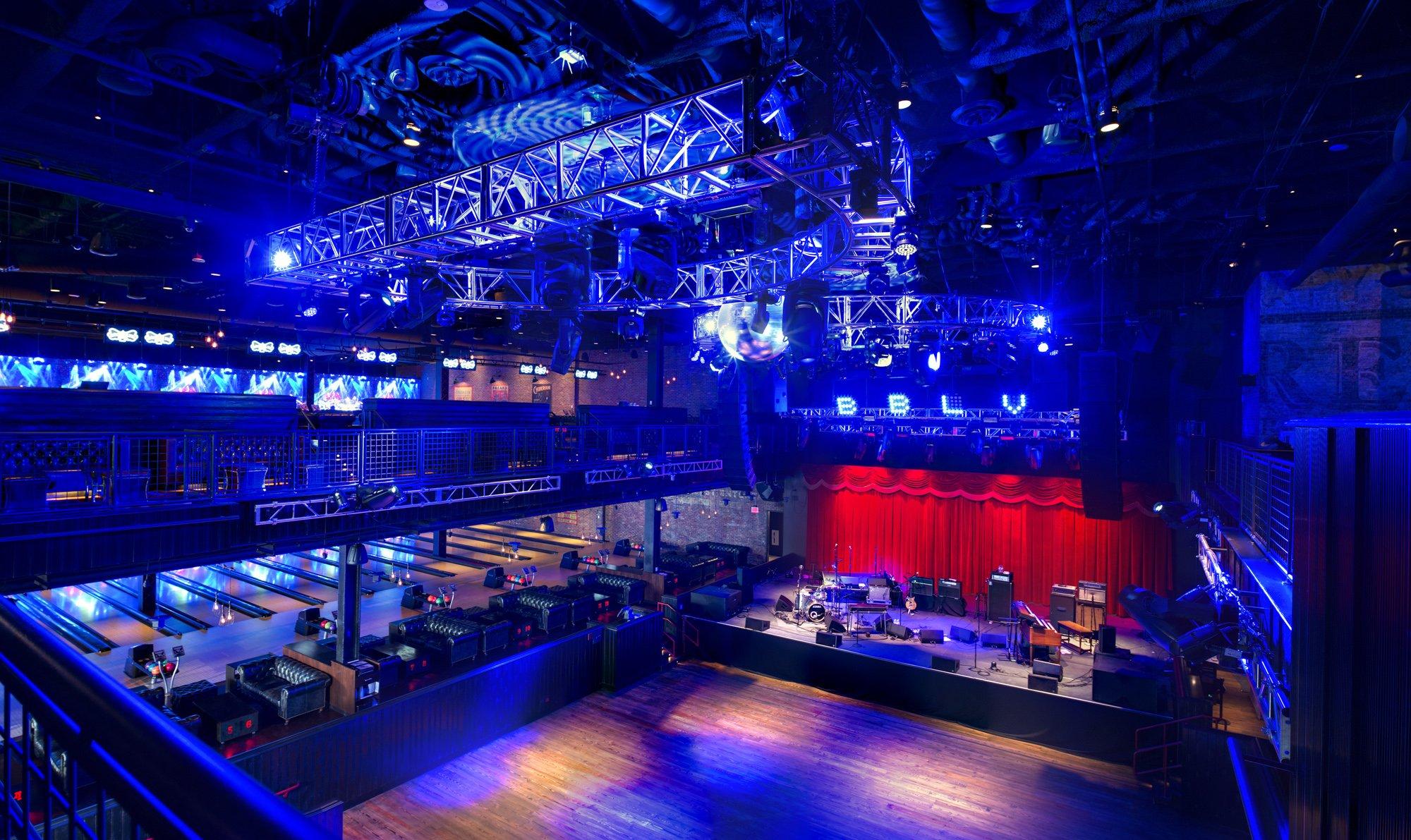 Commissioned as the lead Interior Designers on this 78,000 square foot new construction within The LINQ, we designed and provided the FF&A (Furniture, Finishes & Accessories) specifications throughout the venue including five bars, a dining room for a Blue Ribbon Restaurant, and multiple lounge areas.
We worked closely the architects, engineers of various capacity and ownership in the design of custom furniture, lighting, custom rugs, millwork, signage and accessories. The project consists of 32 bowling lanes, a restaurant, and a concert venue.
"A design shouldn't fight with itself. People should have a sense of calm in the space, probably without even understanding why. There's a real methodology to that. Some people don't understand that, but Claudia definitely does, and she demonstrates that all the time. "
– Charley Ryan, Co-owner of Brooklyn Bowl